Hi there! Kate O'Neill here. Nice to see you here! If you're on this page, it's likely because you opted to receive a download from one of my books or during one of my talks, or from some other KO Insights program, so thank you kindly for your curiosity and interest.
I'm delighted to offer you this handout to remind you of all the tools we already have for making the future brighter for education.
Download "A Brighter Future for Education - Free Download" brighter-future-for-education-handout.pdf – Downloaded 41 times – 4 MB
I genuinely hope this helps you along with the organizations you lead to better align yourself and your efforts around purpose, hope, and bold new ways forward to the best futures for the most people.
If my session made you think about your overall strategy, of if seeing this reminder every day prompts useful questions (I hope it does!), and if you find you need help facilitating a strategy session with your team to work through your approach to digital transformation, human experience strategy, or otherwise dealing with big change, please don't hesitate to reach out.
With warm wishes for your health and safety,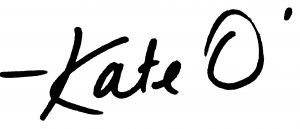 Kate O'Neill, author, A Future So Bright
Oh, and p.s. — would you like to sign up for the KO Insights email list?
Here's what you can expect: a note from Kate each week or so, sometimes a link to a project we're working on and would love for you to see, and maybe now and then a tip or tool we think you might find helpful. We try very hard not to be wear out our welcome in your inbox; we just like to offer a little insight now and then (after all, that's our job!).
More to explore:
Now that you've gotten your download, here are some shortcuts to some of what you can find here that you may be interested in:
Interested in Kate O's full bio for some backstory?
Looking for info about Kate's latest book A Future So Bright, or her previous book Tech Humanist, and/or info about any of Kate's other books and where to buy them?
---
Here are some more options:
Interested in an overview of Kate's speaking topics and programs, or a link directly to the signature programs "A Future So Bright: Strategic Optimism for an Uncertain World", or the "Tech Humanist" one, which are the two most popular?
Looking for Kate's multi-format podcast and (occasional) live-streamed show "The Tech Humanist Show"? Here's the YouTube channel, the Apple Podcasts link, the Spotify link, and so on.
Want to read some of Kate's recent blog writings?
Or maybe you're looking for a link to Kate's wildly popular WIRED piece about the #10yearchallenge?
And so on. If you need something different from what's listed here and you can't readily find it, feel free to use the all-purpose contact form to reach out.
Or maybe we just all need a safe space to agree that kitten gifs are the best gifs? Well, you found it.